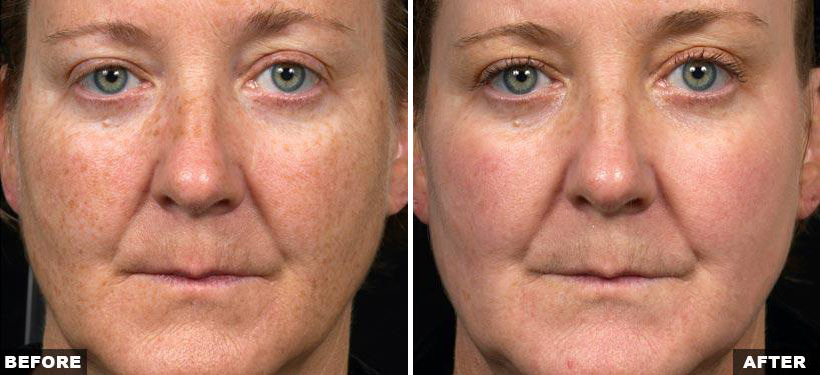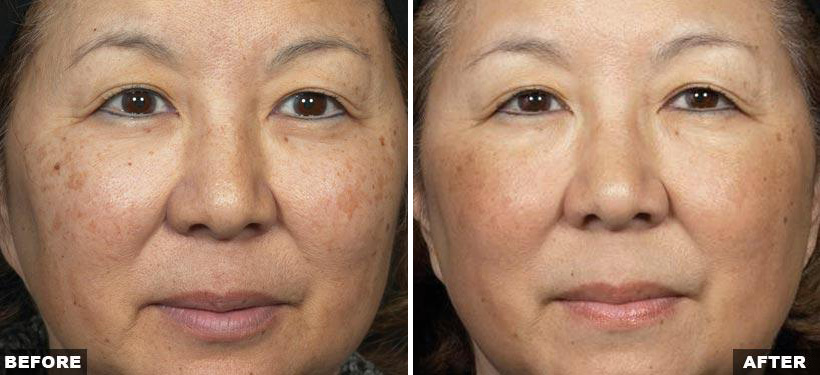 Fractional Skin Resurfacing
With fractional laser technology, the laser penetrates only small areas of the skin, depending on the size of the laser beam. This allows the laser to penetrate the skin deeper than before without scarring. Fractional laser treatment takes about 30 minutes to complete, depending on the size and location of the treated area. Some patients may choose to target individual areas of the face, while others seek treatment for the entire face.
After treatment, patients may experience mild swelling and redness that will subside after five to seven days, when a new layer of skin forms over the treated area. The results of the fractional laser are visible as soon as the skin heals and will provide significant enhancements such as reduced scarring, tightened skin, improved skin tone and texture and improved appearance of wrinkles and fine lines.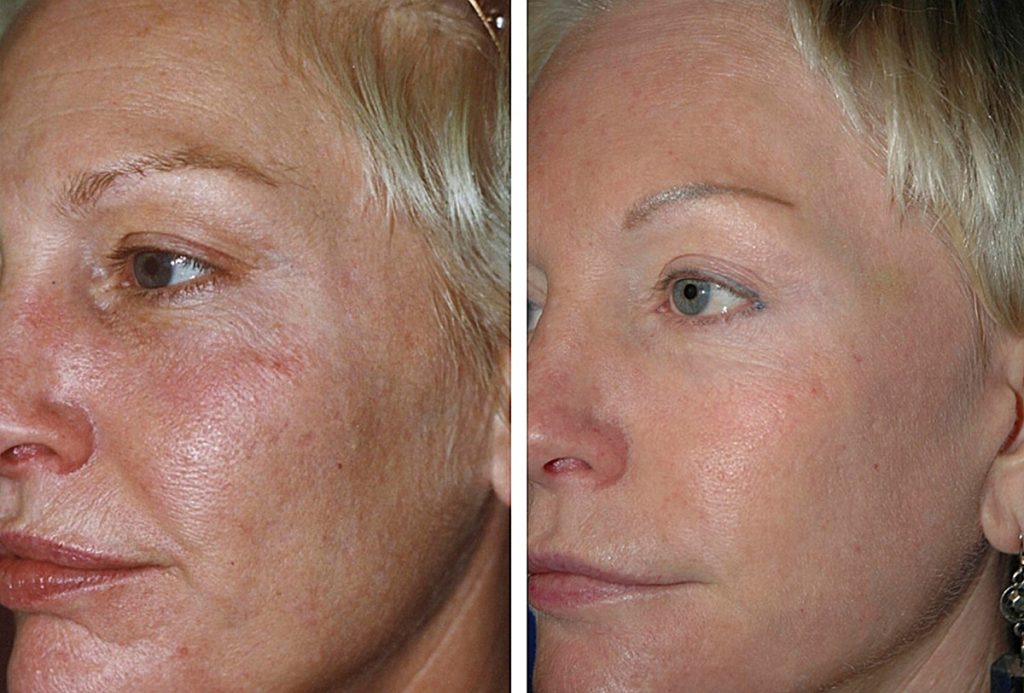 Fraxel Re:store® Dual Treatment
Fractional lasers, the latest in skin resurfacing, have transformed our approach to creating smoother, more even toned skin by creating microscopic holes in the skin, these lasers produce results that are greater than the minimally invasive procedure would suggest.
This latest advance in fractional resurfacing is the DUAL FRAXEL LASER. The Dual smoothes the skin surface, eliminates fine lines, evens out brown spots and discoloration. As an added bonus this laser can be used on neck, chest, and hands to improve skin texture, color and remove pre-cancer spots.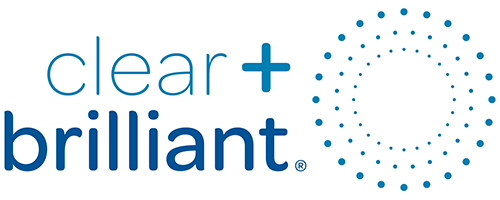 If you're battling the effects aging can have on your skin, or trying to address it before the battle even starts, Clear + Brilliant can help. With simple, gentle laser treatments provided by your licensed skincare professional, you can help prevent the visible signs of aging and the overall dulling effects time and the environment can have on your skin.
One 20-minute Clear + Brilliant session* can leave your skin feeling smoother, younger and give you that "radiant glow" that comes from healthy, youthful skin. Routine treatments deliver lasting results that can keep you looking younger for years to come.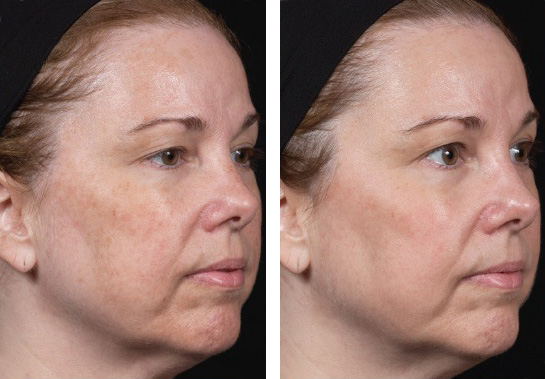 Clear + Brilliant is simple yet effective. An easy treatment to add to your routine, much like the way you plan for a facial or trip to the hair salon.
Is safe, non-surgical and non-invasive
Is a gentle, revolutionary treatment that fights the natural effects aging has on skin
Helps improve tone and texture and gives skin a radiant, youthful glow
Creates a more even skin canvas, with reduction in the appearance of pores
Is a perfect complement to individual beauty and lifestyle regimens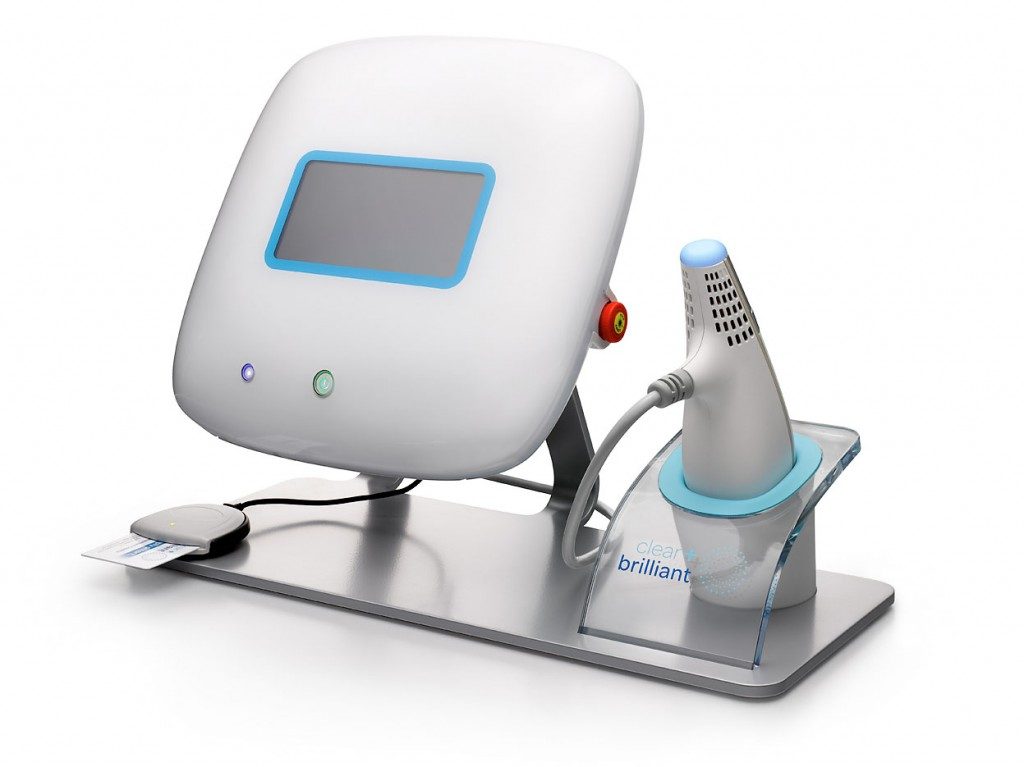 Wrinkles/Laser Skin Resurfacing
Laser skin resurfacing, commonly called a laser peel, removes the outer, damaged layer of skin to reveal a smoother, younger look. Laser resurfacing can reduce the appearance of sun damage, wrinkles and fine lines. A carbon dioxide (CO2) laser beam of precisely focused light vaporizes abnormal sun-damaged cells, resulting in the production of a new, healthier skin surface. Procedure time varies depending on the size and condition of the area being treated. Please contact our office for more details about this remarkable procedure.
For "aging hands", brown spots, and skin atrophy we have treatment fillers and laser therapy. Radisse, IPL, or Fraxel.