Lasers have revolutionized dermatology. Harvard, the leading institution for these discoveries, is where Dr. Laub first started performing these procedures 20 years ago. Lasers make it possible to perform safe, high-precision, needle-free and almost painless procedures to remove unwanted hair, wrinkles, scars, stretch marks, facial redness and leg veins.
A laser is an intense focused beam of light consisting of a single wavelength. Each laser is specific for the type of function it performs. The purpose of a laser is to treat a condition without injuring the surrounding tissue. Below is an overview of the laser procedures we offer to give you healthier, younger-looking skin.
While many practices have one or two lasers we offer seven lasers to offer the correct and complete custom regimen for each person. Our collection of lasers provide treatments for lines pigmentation, skin texture, capillaries, red spots, brown spots, leg veins, acne scarring, and unwanted hair.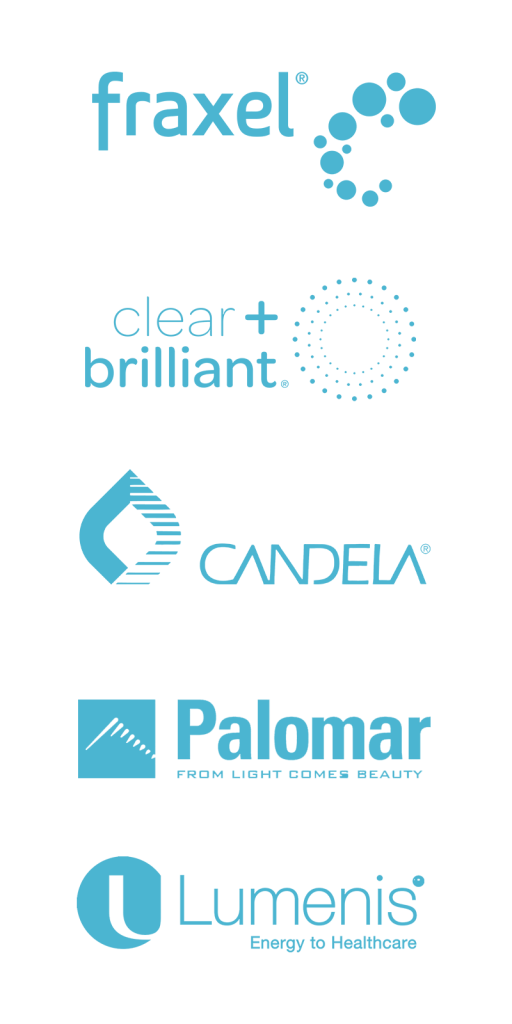 Brown spots, also called age spots and liver spots, are flat brown patches on the skin that have darkened in color ("pigmented"). They are commonly seen in people over the age of 40 on areas of skin that are frequently exposed to sunlight.
Laser skin resurfacing, commonly called a laser peel, removes the outer, damaged layer of skin to reveal a smoother, younger look. Laser resurfacing can reduce the appearance of sun damage, wrinkles and fine lines.
Fractional Skin Resurfacing
Fractional lasers, the latest in skin resurfacing, have transformed our approach to creating smoother, more even toned skin by creating microscopic holes in the skin.
Whether for hygienic or cosmetic reasons, the patient who is tired of temporary, often painful methods of removing unwanted hair may welcome laser hair removal with relief.