Clinically advanced mineral makeup that covers, corrects and protects
glō•minerals offers a mineral makeup system uniquely designed for skincare professionals and their clients. Our award-winning formulations deliver unsurpassed coverage, UV and environmental protection and an exceptional spectrum of mineral pigments. Talc-free and non-comedogenic, glo minerals provides the ideal choice for even the most sensitive skin.
Premium Grade Ingredients
glō•minerals is committed to creating the smartest and safest formulations with only superior pharmaceutical-grade vitamins and minerals.
We use only the finest ingredients and ultra-fine minerals in a triple-milled process ensuring that every application provides even, continuous coverage that lasts.
Our base formulations contain no perfumes and are 100% talc-free. All are suitable for even the most sensitive skin types and conditions.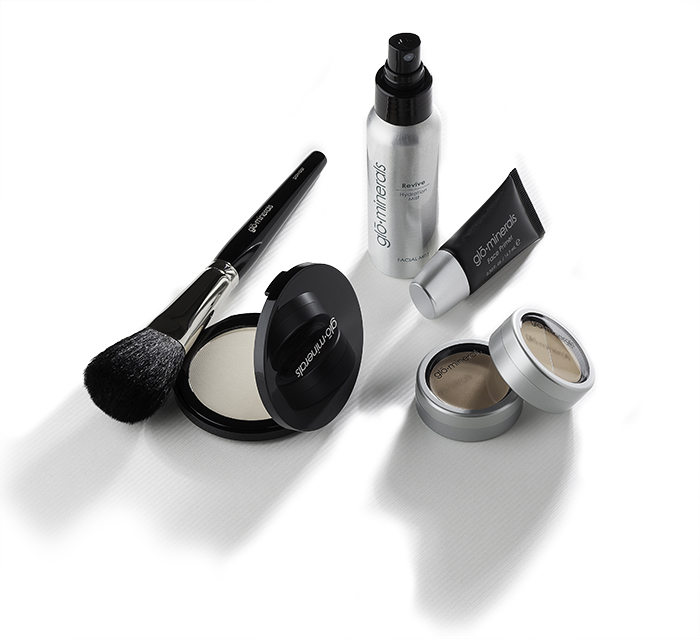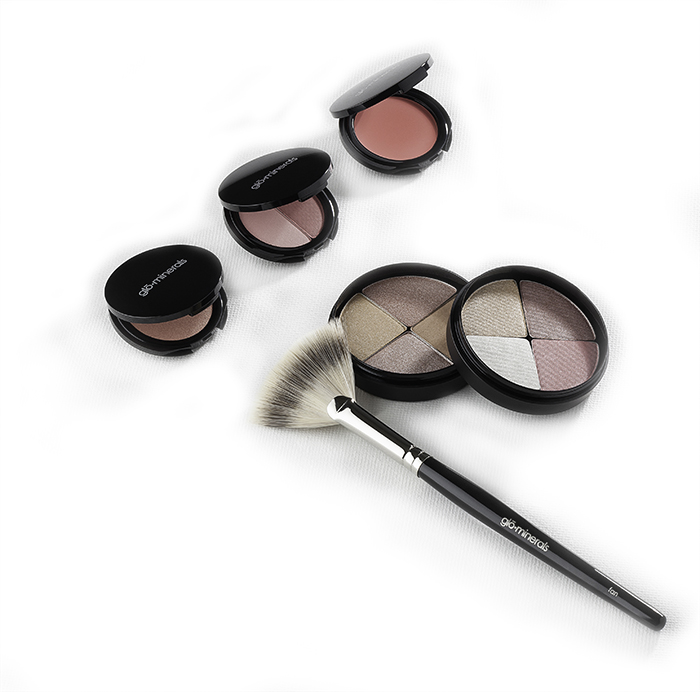 We offer paragon and gluten free formulas.
Every glō•minerals product is non-comedogenic, allowing skin to breathe, which helps inhibit the potential for bacteria to become trapped in pores.
glō•minerals offers an exceptional spectrum of mineral pigments from the hottest hues to timeless color classics. Our powerful antioxidant blend of Vitamins A, C, E, and Green Tea Extract provides nutrients that are vital for maintaining the health of your skin while protecting it from further damage. Our foundations provide complete protection using the effective properties of natural minerals including Titanium Dioxide and Zinc Oxide. We do not test our products on animals. Anti-inflammatory ingredients, including Green Tea Extract, Zinc and Vitamin C, help improve the appearance and condition of acne and rosacea-prone skin.